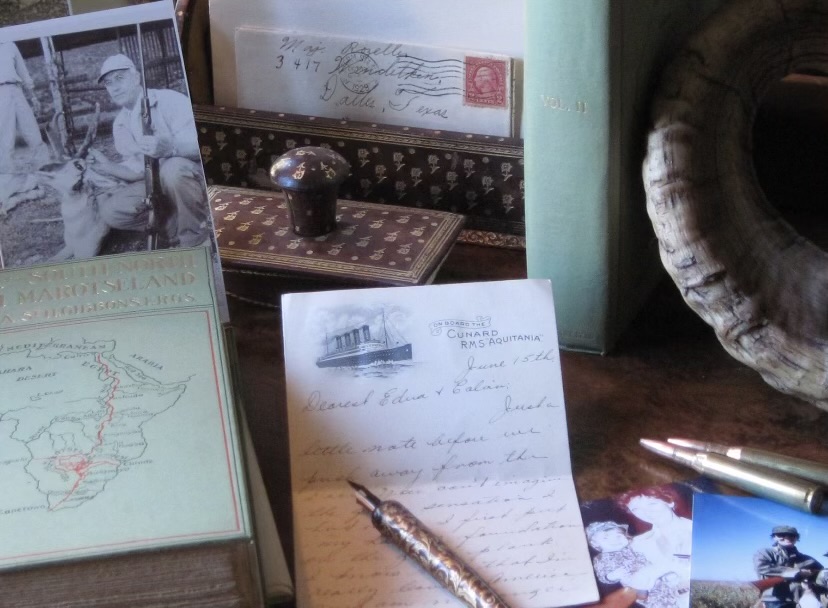 Reviews:  It's no secret-we think our products are great. What we really enjoy, though, is when other people think our products are great too! Here are a few things people have said about us and our products:
Custom work – Louis V., Ohio
Rita of Heritage Game Mounts has prepared a few European mounts from my Zim trip.  I really enjoyed working with her to customize base finishes and coverings that complement my home's interior.  It's an attractive and unique presentation.  I anticipate that several of my Zambia trophies will receive the same treatment, and can highly recommend her service and product.
Repeat Customer Satisfaction – Greg DeL. Marietta, GA
Rita, I received our panels tonight, and I wanted to let you know that they are beautiful. I'm looking forward to getting our antlers mounted and I will definitely send you a picture when it's completed.
Thank you for your excellent communication and quick shipment. Your products are great but your personal service will be sure to bring me back in the future.
Thanks again, Greg  
Special honor for a nice old buck
Hi there Rita,
 I sent you another email with pics of the finished product too and wanted to thank for for two things…being so honest in refunding some of the shipping cost when I evidently overpaid…and for making a real nice game mount to honor a nice buck with.  I hunted this buck in northwest West Virginia on public land during the past season and ended up shooting him with the same old Remington pump rifle I shot my first buck with 38 years ago.  I wanted to do something special to honor such a nice old buck and was tickled to death with how well your Legacy Covered Antler Panel turned out.  Thank you for making such a fine looking quality panel that looks great on the wall and will surely bring back good memories of a successful hunt!
                                                                                                                                     All the best,
                                                                                                                                     Eric Stephenson,  Stuarts Draft, VA
Breakthrough Magazine 
  "This artistic way of displaying antlered and horned trophies was the most common way in Europe…Europeans brought this tradition to the USA when they settled this country and now Texas artist Rita Schimpff is bringing it back.  I suggest you visit their website and see for yourself  the quality of this unique panel."   Larry Blomquist-Editor
WomensOutdoorNews.com – "…noticed this educational and inspiring blog at Heritage Game Mounts on bringing the wild inside to decorate. And we're not talking animals here. Rita, at Heritage Game Mounts , offers timely and classy tips for decorating your home and making a lifestyle statement at the same time. Like, adding antlers to the greenery mix on your mantle. …." December 16, 2011
 Todd Baxter– Austin, Texas
"I wanted to bring your attention to a really talented lady who has started an antler display and sporting art business.
Rita offers an alternative to the standard shoulder mount and European mounts that we are often limited to.
Her work with antlers and mounts is unique and of exceptional quality"
Debbie McCullough, Designer/Owner- 5 Broads Off Broadway, San Antonio, Texas
"I love all the horns you have mounted for me, they look great in my home and in my store. These pictures are fabulous!!!! You're so talented!!! Congratulations on the photo shoot."
Julie Redburn, Designer/Owner – North Star Antiques & Interiors, San Antonio, Texas
"what cool pictures! Rita, your mounts look beautiful, especially in that setting. I want to be there. Way to go girl!"
Tom and Lyn Christal – San Antonio, Texas
"We acquired our Heritage Game Mount and paired it with some wonderful Axis antlers. We did it strictly as a work of art and it looks great! Its sculptural qualities create interest and it's very complimentary to our more contemporary interior design and other artworks, Great idea at very reasonable price.. ..we just love it!"
"Head of the 'Class'….unique way of preserving and displaying successful hunt mementos in a more elegant, refined way."
Amazon.com – Review
"If you enjoy history and nature, you'll love Mitchell Lake Wildlife Refuge: An Illustrated History. Specialists who love the area and its wildlife have written a brief story of the area (from prehistory to the present). Rita Schimpff, the artist, has created lots of delightful and historical illustrrations that enliven the book. Enjoy!
Best wishes, Ruth Lofgren"