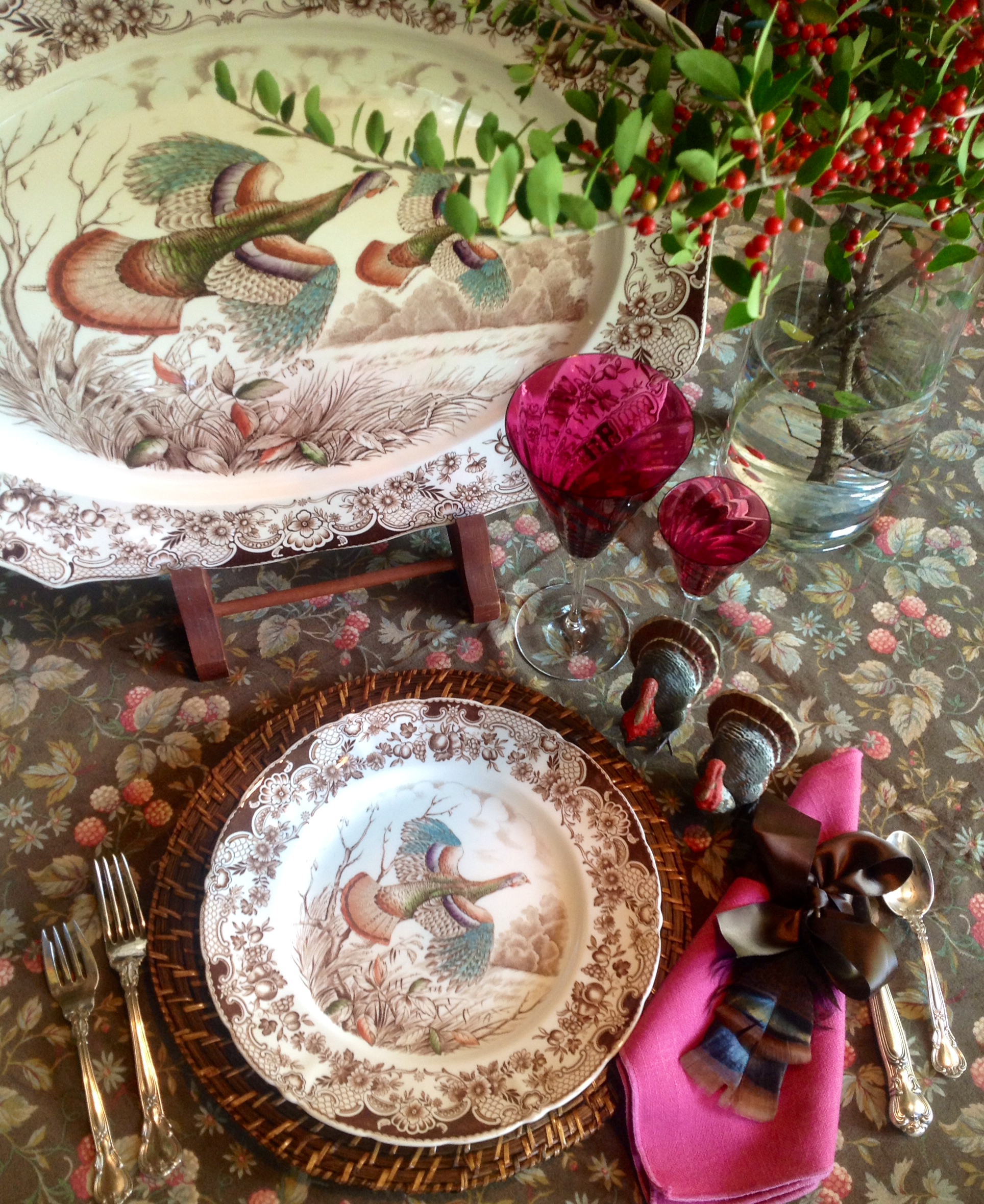 Wild Turkey Home Decor
Bringing the Wild Inside for Thanksgiving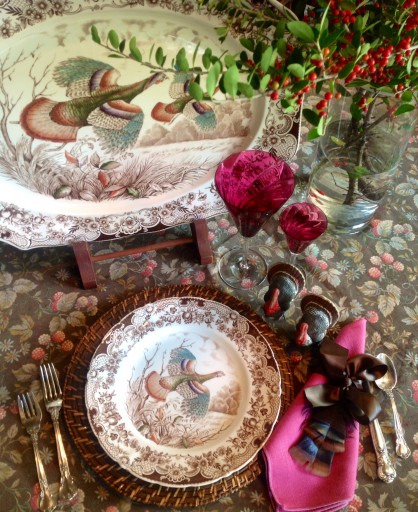 These plates and platter are called Wild Turkeys made by Johnson Brothers England.  They belonged to my mother in law and the two little turkeys are actually vintage candy containers.
Wild Turkey Home Décor for Thanksgiving is made easy  with wild turkey feathers!
I have been asked by the Women's Outdoor News to bring my blog to their readers each month.  This is my 3rd post and if you want to learn:
1. Ideas for diy table decorations & colors
2. How to dry and preserve you own harvested turkey tail
3.  Could the earliest Thanksgiving actually been in Virginia?
And a new product to share with you
These beautiful handcrafted lapel pins are new and not yet on the site.  In keeping with our tradition of all USA made goods, these wet winged flies are tied by a creative young man in Georgia – each is one of a kind.
So you better Strut on over to visit my post at:
http://www.womensoutdoornews.com/2014/10/bringing-wild-turkey-home-decor/
And see for yourself!