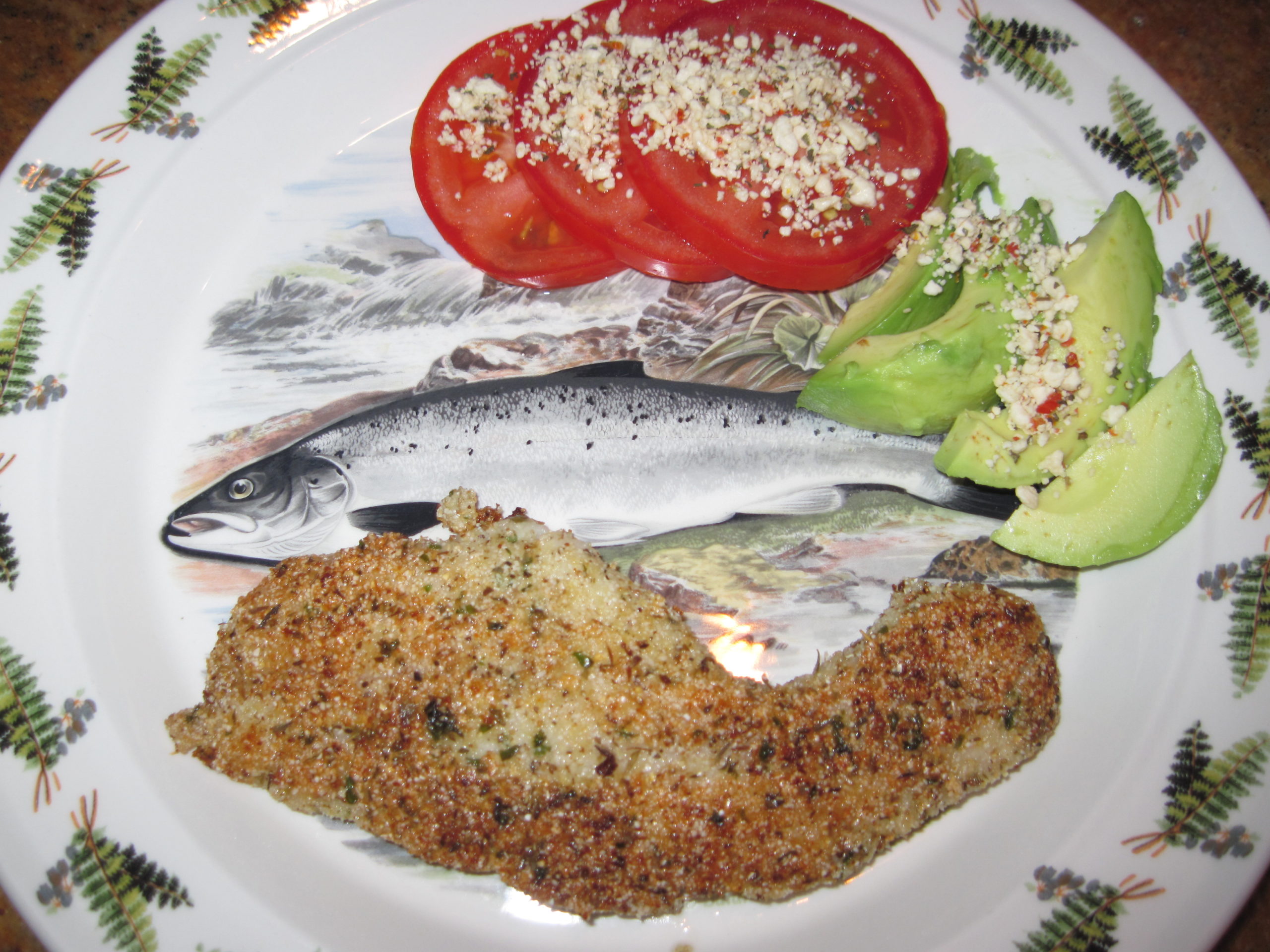 1/2 Cup yellow cornmeal
1/4 Cup chopped fresh parsley
1 Tbsp chopped fresh oregano
2 tsp Cajun Seasoning
1/2 tsp salt
2 egg whites, lightly beaten
3 Tbsp Dijon mustard
4 (60z) Flounder or bass fillets, skinned
4 tsp olive oil
Combine cornmeal, parsley, oregano, Cajun seasoning, and salt on a large plate or plastic bag.  Combine egg whites and mustard in a large bowl; mix well.
Dip bass fillet in egg white mixture, then in the cornmeal mixture, pressing gently to coat.  Place the fillet on a plate; repeat with remaining fillets.
Heat 2 tsp of olive oil in a large cast iron or non stick skillet over medium-high heat.  Add 2 fillets and cook, until golden brown and just opaque in the center, about 3 minutes on each side (less if small fillets).  Transfer the fillets to a platter.  Repeat with remaining 2 tsp of oil and 2 fillets.
I discovered this recipe in Weight Watchers Ultimate Flex & Core cookbook.  Not only is it good and good for you, the whole family voted to keep it around.
283 cal, 8 g fat, 1 g sat fat, 0 trans fat, 80mg chol, 19 g carb, 3 g fiber.