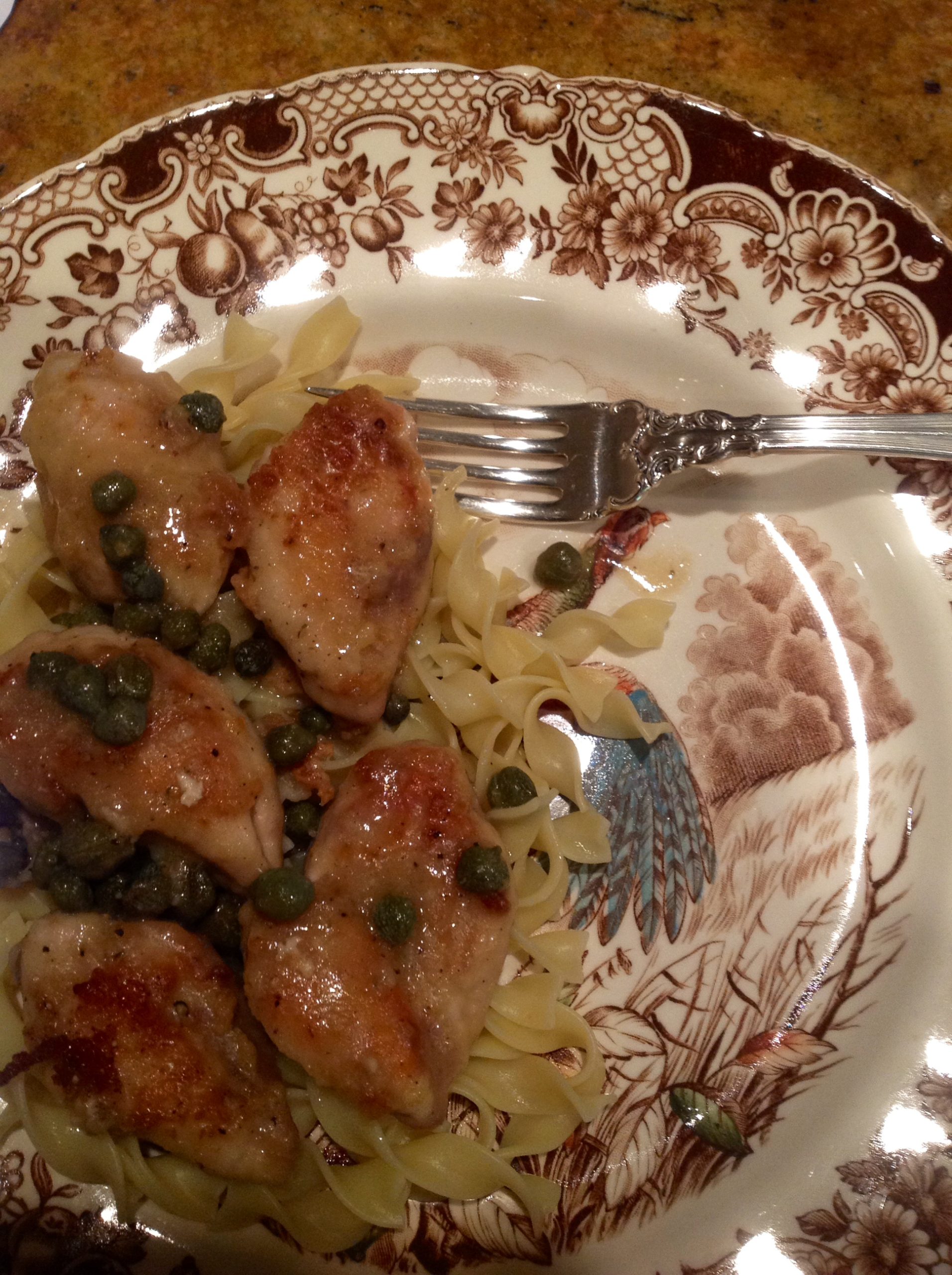 Quail with Capers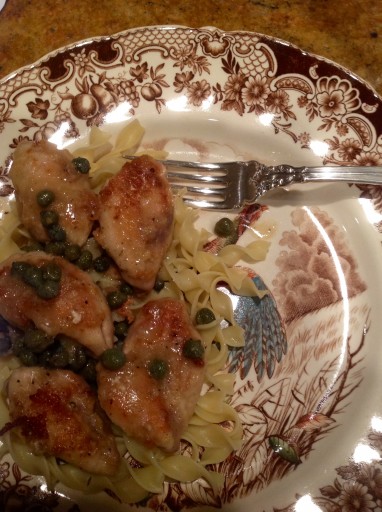 5 quail breasts
Grapeseed or Olive Oil 2 Tbsp
chicken broth 1 cup
white wine 1/4 cup (optional)
capers  2 Tbsp
Clean birds and rid of any shot, feathers and blood.  Filet off bone and pat dry.  Dust with flour that has been seasoned with a little salt and pepper.
Pour oil in bottom of cast iron skillet and heat, place birds in an brown quickly on both sides.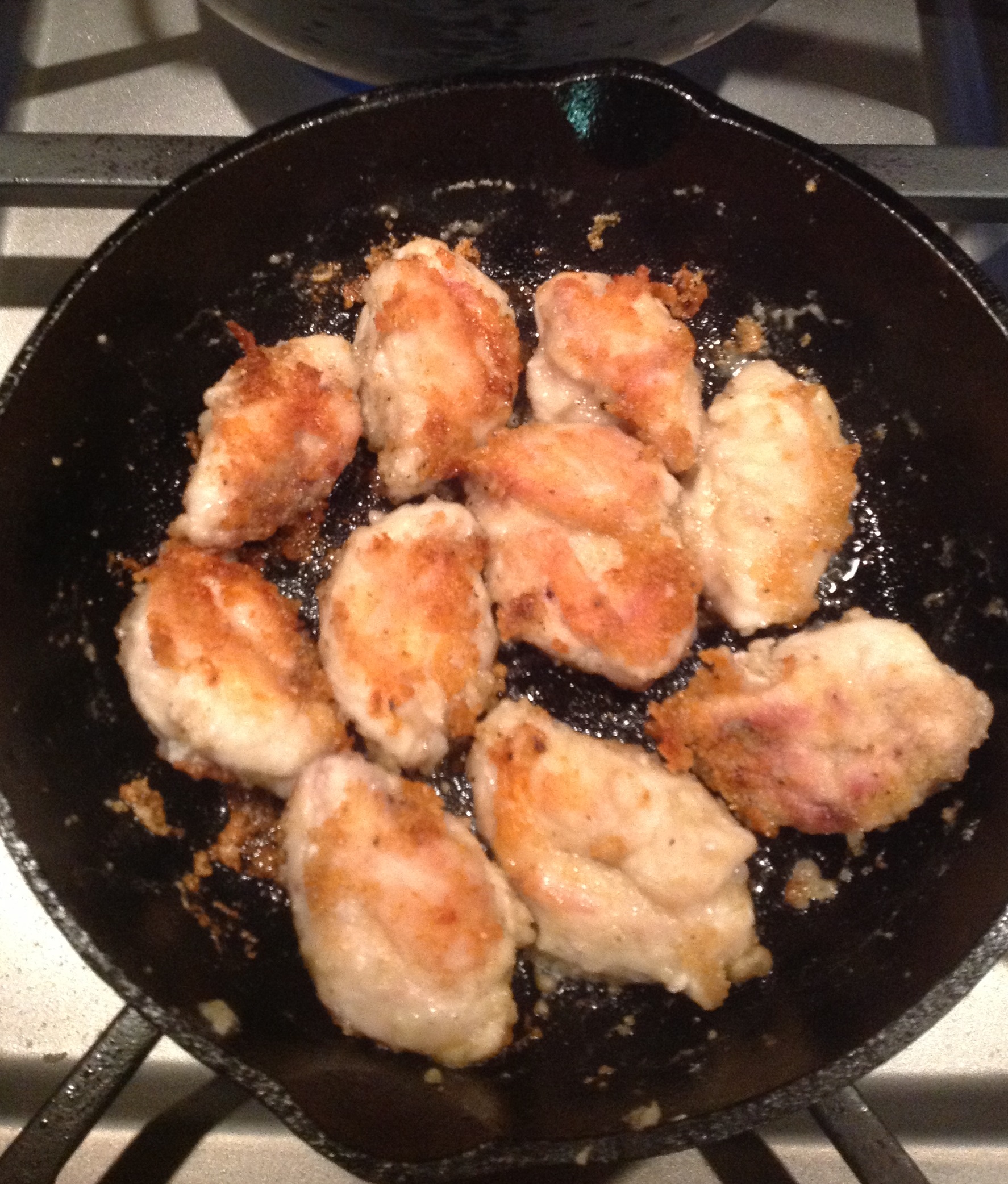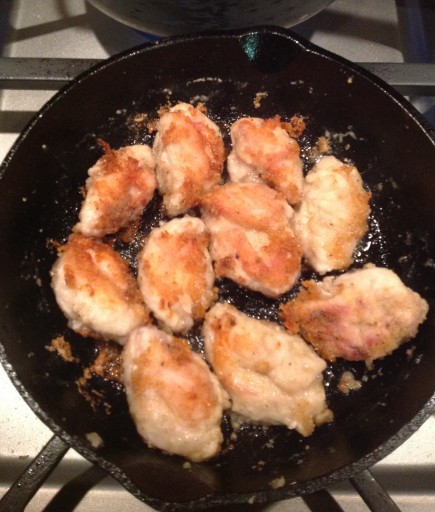 Roll birds in 1/4 cup white wine if desired.  Then slowly pour in chicken broth to make sauce.  If it thickens too quickly add a little more wine or broth.  Add capers and serve over rice or noodles.  Do not overcook, these quail are best medium rare to medium.
Serves 2